The number one question we are asked is – What do l get for the money?
DJ collects equipment at the DJ First warehouse 0.5 hour
Prepare music request list, including updating CD library 0.5 hour
Setup and test all the equipment, load into vehicle 0.5 hour
Drive to the event venue 1.0 hour
Arrive one hour prior to event and set up 1.0 hour
Perform at the event 5.0 hours
Pack up the equipment, load into vechile 0.5 hour
Return to the DJ First warehouse 1.0 hour
Unload and store all equipment 0.5 hour
If you also take into consideration at least 4 hours a week for reviewing music charts, listening to new releases, buying CDs, mixing and MC practice, a five hour entertainment package really takes about 16 hours of work.
How early should l book?
As early as possible. Why stress over the details once you have made the decision to have a DJ? Simply check availability, pay the deposit, and it's done! Keep in mind there are a number of hot dates throughout the year and these are booked out early (and there's only eight DJs available!).
Do you take breaks?
No. We are not like a band that needs to stop and rest. Our DJ service is uninterrupted, non-stop fun. From the minute your guests walk in to the end of the night the DJ First music never stops.
What music format do you play?
We only carry audio CDs. These are the highest possible quality. Our music is supplied from various sources such as SBA Music, Visual Sounds, Mastermix, and Remix Warehouse. All are designed for Mobile DJs and radio stations.
Do you have Public Liability Insurance?
Yes. We are covered for Public and Products Liability Insurance to a value of $20 Million dollars worldwide (excluding USA and Canada) by Lloyds of London, should the unthinkable happen.
Do you charge for setup and pack up of equipment?
No. Unlike some DJ companies we don't charge you extra for setup or pack up. We arrive an hour prior to your scheduled music start time and will be set up long before your first guest arrives.
Do you need to see the venue?
No. The equipment we use is very versatile and suits all venues. Our DJs are familiar with most places in the area and will work in with venue managers and staff. If we are unsure, we will contact the venue for more information so your event will run smooth and hassle free.
How long do you take to set-up?
Depending on the package you booked it normally takes between 20 to 30 minutes. Venues with stairs, elevators, and large distances between car park and setup can take longer, that's why we allocate 1 hour.
Do you have a PPCA Licence?
Yes. You need a current PPCA (Phonographic Performance Company Of Australia LTD) Licence to broadcast copyright protected sound recordings or music videos in public or a commercial environment, otherwise heavy fines can occur.
How much power do you need?
The electrical outlet point needs to be within 10 metres of the set up area. A standard double power point (240volt 10 amp) is desirable. If your event is in a marquee or outside, an extension lead needs to be required within 10 metres of the set up area and under cover in case of rain.
Do you have emergency breakdown equipment?
Yes. There is always equipment on hand should something go wrong. The DJs also carry tools and spare leads and fuses just in case. We keep a compliment of essential back-up equipment at all times for all events. It's kept under the table for quick access. If a component were to fail, it could easily be switched, seamless and unknowing to your guests. There is also a technician on call for any trouble shooting.
Can you provide an invoice to claim GST?
Yes. We are registered for GST (Goods and Services Tax). Our ABN number is 85 545 840 037
How much space do you need to set up?
All the equipment we use is both compact and flexible, yet powerful. For our small to medium systems approximately 1.5 x 3 metres, and 2 x 4 metres for our larger system. Our speakers can also be stacked to save space.
What time do you normally start the music?
Whenever you want us to. As your guests arrive the music is already playing at background levels to allow people to talk. Music varies from classical to instrumental, acid jazz to dance. It all depends on the event and your requirements.
Can we see you perform before we book?
Yes. We perform at venues all around town which are open to the public, such as pubs and clubs. Keep in mind your event will be different and the DJ you choose may not be the one playing at that event. To protect our clients all private events are off limits (would you like a perfect stranger rolling up to your event to check out the DJ?). Most of our clients are referrals and don't need to see us in action. To help you make a decision you can visit our office, meet us at the venue, or read our testimonials. Also feel free to browse our massive music collection, view our gallery, and watch our demo DVD.
Can we select the music?
Yes. We have a massive music collection that we bring along to every event. You can select your requests on our music page. Keep in mind we can only play approximately 20 songs per hour. You can also request songs you don't want us to play, which is equally important. A "do not play list" such as the song you and your "ex" danced to, or that wedding song that everyone is playing at the moment which drives you crazy.
Do you offer a booking agreement and do you require a deposit?
Absolutely. There is no other way to getting a commitment from both parties involved. We want to provide you with a committed service which you accept by paying a deposit. This booking officially reserves your date. The agreement is straightforward and written in plain English so that you can understand the terms and conditions before signing.
Do you use old fashioned disco lighting such as light boxes, helicopters, rope lights or traffic lights?
No. Our company prides itself on using the most modern, up to date, hi-tech special effects, lighting equipment possible. All our equipment is clean, modern, and up to date. We sell off or trade equipment once it is obsolite and out of fashion.
What is the deposit and when is the final balance due?
We require a $100 deposit to confirm the booking along with a signed booking agreement. The balance can be paid before the event or once the DJ has set up on the night (cash only at this stage). It's the easiest way as cash doesn't bounce. You and the DJ can relax and enjoy the night knowing everything is paid for and under control.
What type of sound equipment do you use?
The industry standard is Denon CD Players, Numark audio mixers and sound processors, SKB racking system and cases, with powered speakers from B-52, RCF, Wharfdale and wireless microphones from DB technology and Shure. All state-of-the-art professional DJ equipment.
Can you turn the music down?
Yes. The volume is fully adjustable. We are fully aware of the sound levels with visual indicators on our mixing desk. We can turn it up or down depending on the room size. We take walk around the room and sense if the volume is too loud and needs to be adjusted. Otherwise you can let the DJ know and he will be happy to adjust the level for you.
How far do you travel?
We can travel to any location with or without equipment. If it is outside our standard travel radius you need to contact us to determine a charge to the location. We can also be booked for ship charters and events that can last up to a week long.
Should we provide drinks and food for the DJ?
Yes. Refreshments are an expected industry requirement. It is a standard practise to supply a meal. If you are not going to supply a meal and soft drinks, let the office know when booking your event. We suggest not to include us in your guest count (usually at least one guest doesn't show). Most venues are happy to add a DJ meal and drinks at no charge. We always love to recommend to our clients the venues that look after the DJ.
WHAT HAPPY CLIENTS ARE SAYING ABOUT OUR EXCEPTIONAL SERVICE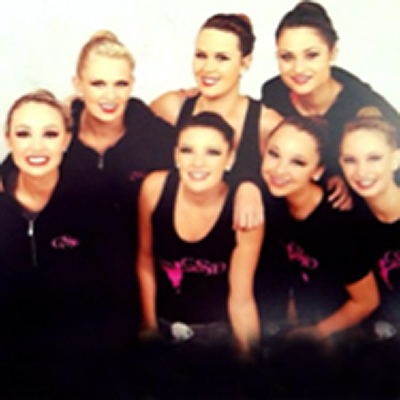 Many Years Of Service
The entire dance troop always look forward to the annual Craigieburn School Of Dance performance. We would like to thank DJ First for the many years of service. Every year your attention to detail and the ability to play the music at the correct time is exceptional. Job well done.
– Kathie Redmayne
Craigieburn School Of Dance